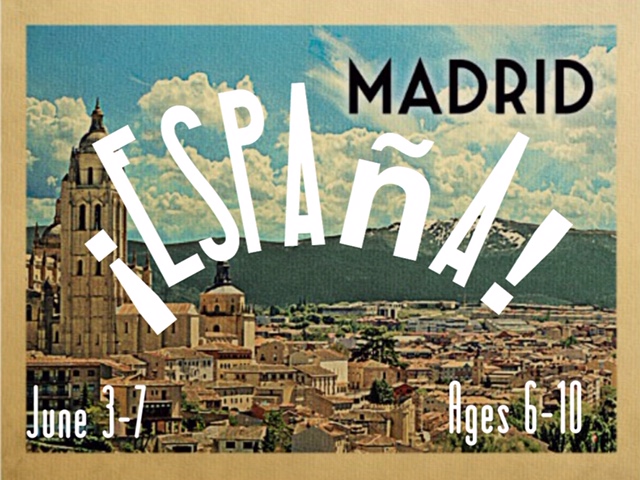 !Bienvenido a Espana!
June 3-7
1-3:30pm
Ages 6-10
sold out
Bienvenido a las artistas! In a creative explosion of art and language, Yolande and Sarah will lead this group of ARTISTAS through an awesome week of Spanish art and language. With Ms. Yolande, it is all about the ART! Campers will get to know Frida, Pablo, and Miro as they scrapbook their travels through Espana with lustrous and dazzling painting, building, and creating. Sarah will HABLA (talk) all about the Spanish language and introduce basic conversation skills and mechanics. This is a combo you don't want to miss.
This camp is open to students ages 6-10 and can accommodate a maximum of 10 students. This class will be led by Yolande van Heerden and Sarah Iwanski.