MAY Explorers (4 YEAR OLDS)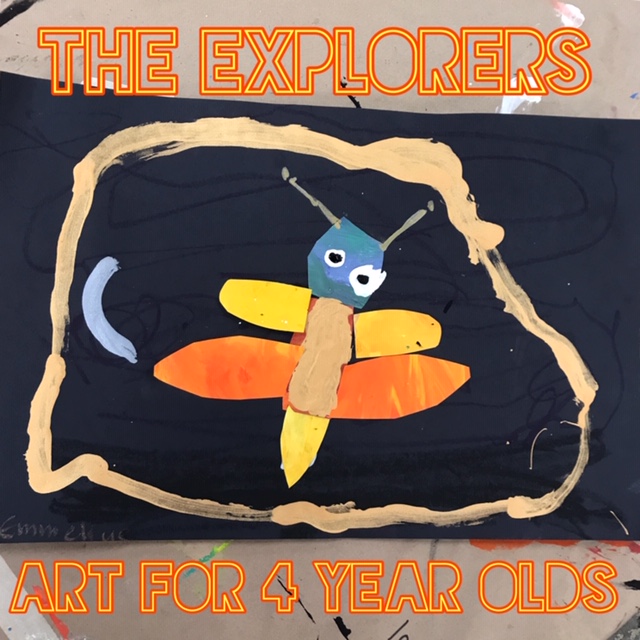 MAY Explorers (4 YEAR OLDS)
For students age 4
First four Wednesdays in May
1:30-2:55pm
The COUNTDOWN to summer is on and the EXPLORERS are going to be ready to rock and roll with all the fun projects coming up in May! Painting, sun dials, and more!
An art class geared specifically for the 4 year olds, Our favorit EXPLORERS. This group will be exposed to a wide variety of art exploration by using all sorts of techniques. "Brushes" can be fingers, cars, mops, sponges or fly swatters and the kids are gently introduced to the wonderful world of art. I focus heavily on the energy of the class-- young kids are so often told to "sit still" and "pay attention," but here I don't play like that. Here they have a separate area where they can explore with building blocks or trains when they are ready to take a break from our art activity, or play in the massive doll house neighborhood, or read a book in the corner, or if they want, paint on the canvas of fun, which is open and available at any time during class. All these activities foster fine and large motor skills in a natural easy setting. We explore colors with play dough and gentle color guidance.
As a trained pre school teacher, my general philosophy and foundation hinders on the Montessori and Reggio Emilia approach. That each child is an individual, who develops at their own pace, learns and has individual temperaments but in the end, we all catch up at the same place. I believe that kids learn most effectively through play and a rich art experience. NOW LETS EXPLORE THE CREATIVE WORLD WITH GUSTO AND JOY!
One-time drop-ins are welcome but must be registered 24 hours in advance of class to ensure adequate time for preparing supplies. Register HERE for a one-time drop in.